Enable a New Generation
The Bay Area Youth Fly Fishers is a collaborative youth development program initiated by Bay Area Fly Fishing and Conservation organizations dedicated to developing and enabling a new generation of fly fishers and conservation minded youth who love and protect the waters that nourish fish and people.

OUR VISION
A Community of Learners & Leaders
Bay Area Youth develop into skilled, confident, caring leaders who love the outdoors and fly fishing, invigorate local fly fishing clubs, gain recognition for their achievements and contributions to our communities, advocate for conservation, and share their knowledge and values with other youth.
OUR VALUES
Awareness

Community

Confidence

Focus

Inclusion

Leadership

Patience

Peacefulness

Respect

Sharing
CAL Outdoors Hall of Fame
The California Outdoors Hall of Fame has inducted Maxine McCormick, the 15-year-old flycasting prodigy, in a new category, "Movers and Shakers," which honors young pioneers in the outdoors. Read more.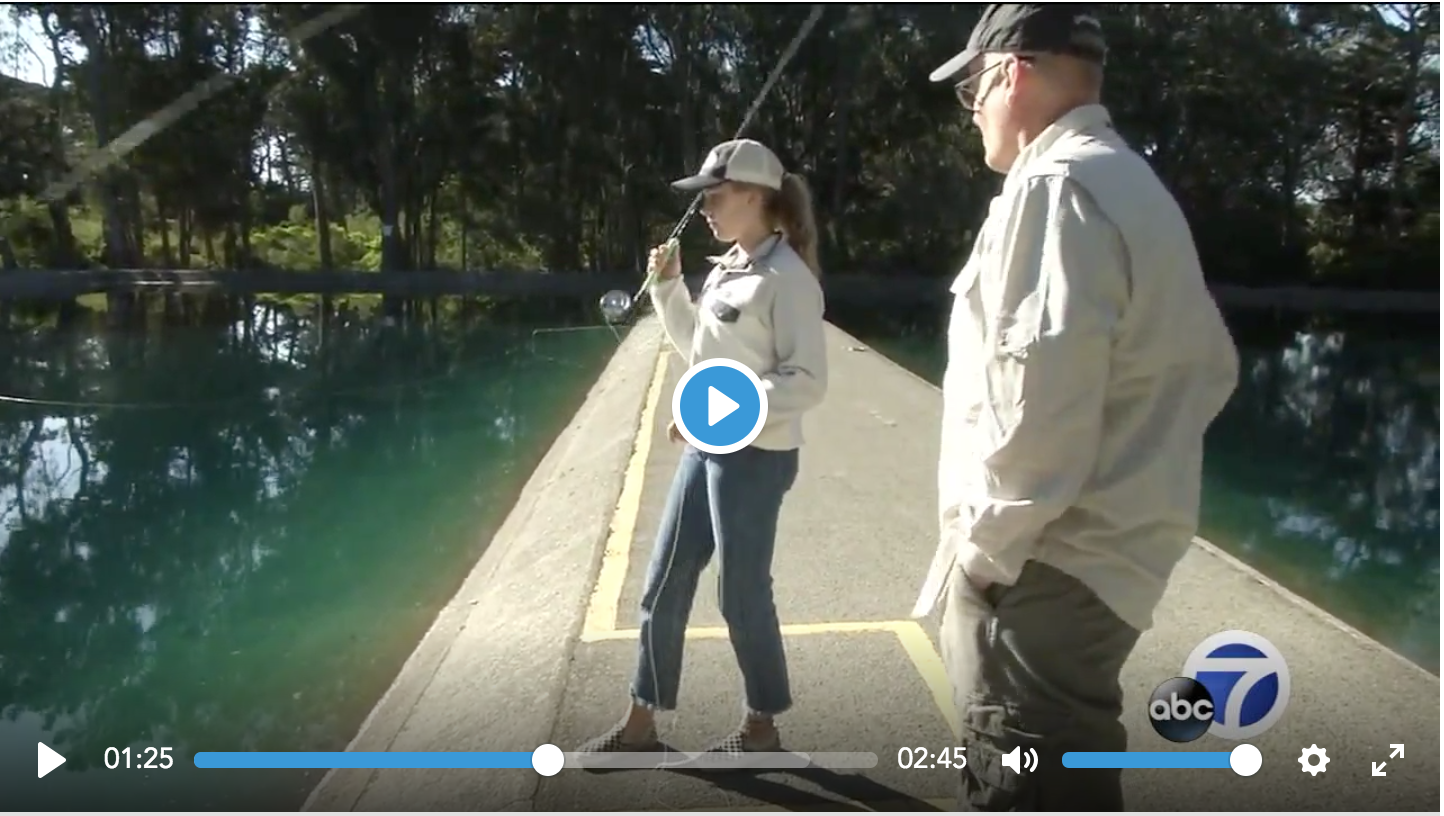 "What Maxine's accomplished is unprecedented. She became the youngest world champion in sports history at 12," says fly casting coach Chris Korich. Read more.
Local youth casting prodigy Maxine McCormick was featured in the New York Times as the 'Mozart of Fly Casting.' At 14 years old, Maxine has earned back-to-back world titles, trained by bay area casting coach (and BAYFF instructor) Chris Korich. Read more about Maxine's road to mastery.
If you'd like to enroll your child in a casting program similar to what got Maxine hooked, check out our upcoming events.
get started
Find out more about our programs, sign up for an event, or find out more about opportunities to help us achieve our goals.